SUTIL - Rich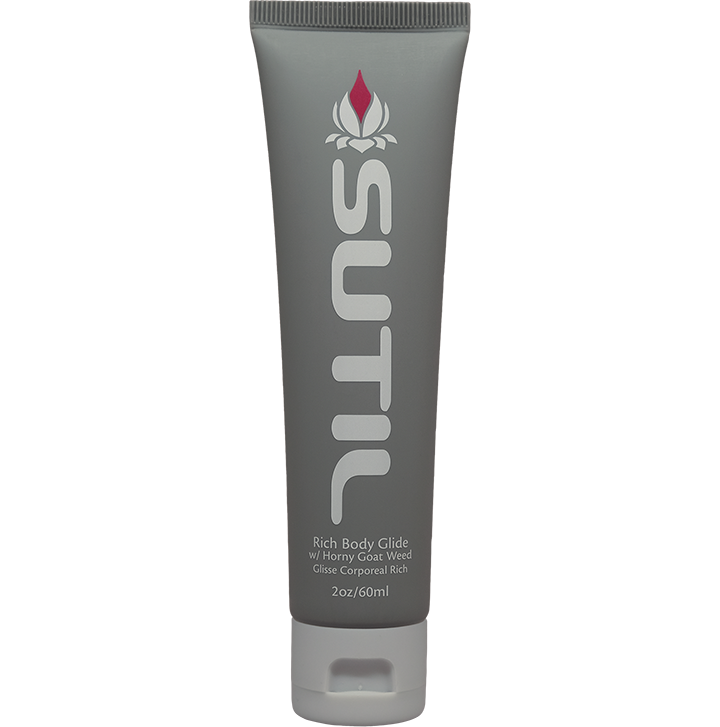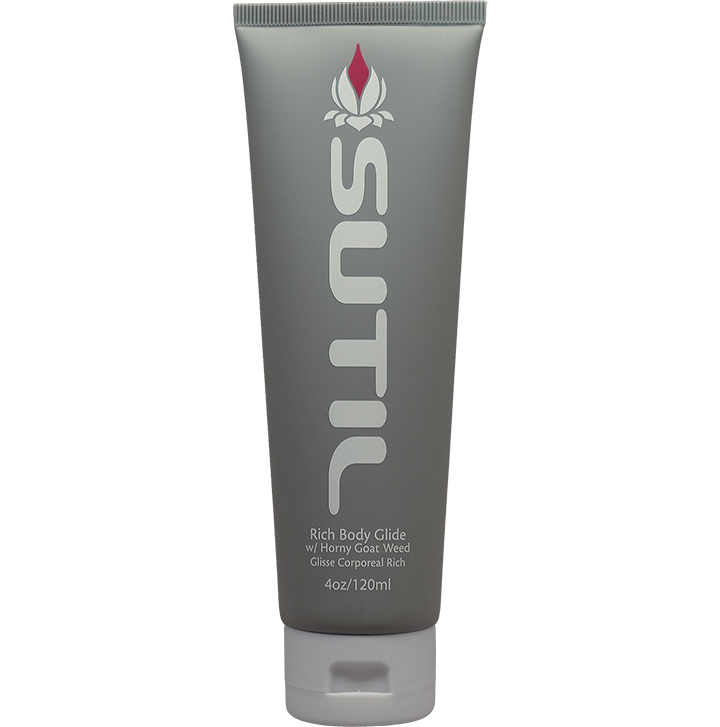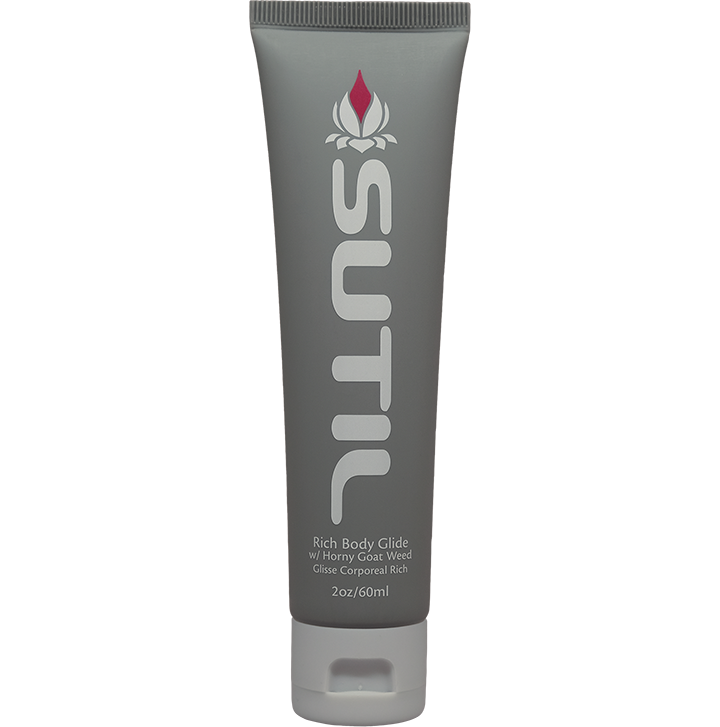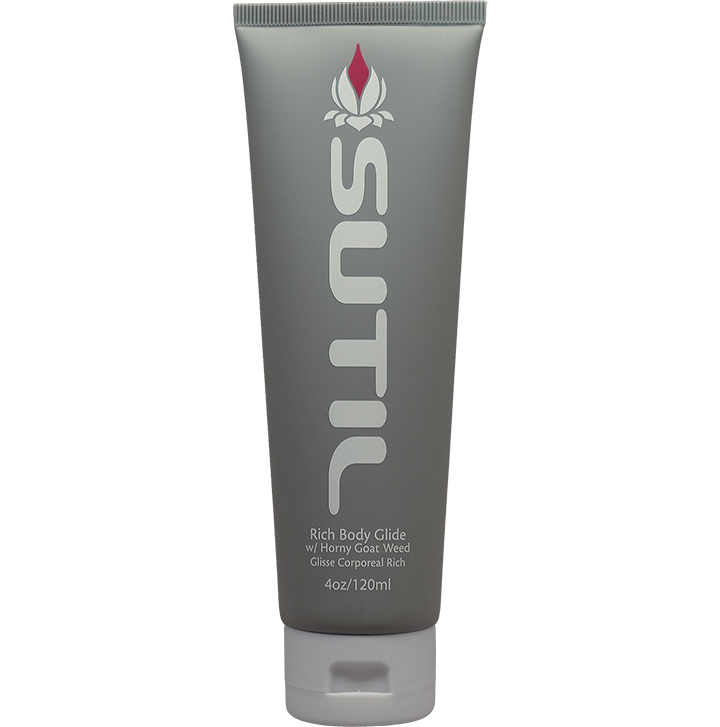 SUTIL - Rich
A thicker, long-lasting water-based botanical lubricant, (pro tip, it's great for anal play!) from a mother-daughter team in Victoria, BC.
Water Based, paraben free, glycerin free, taste free, Sutil performs like silicone-based lube without the silicone, so it is safe to use with Hole Punch Toys!
Ingredients:Aqua, Propanediol*(Zamea, botanical source), Hyaluronic Acid (Botanical source), Nelumbo Nucifera Root Extract* (Lotus Root), Epimedium Sagittatum (Horny Goat Weed) Extract, Panax Ginseng Root Extract, Zizyphus Jujuba Fruit Extract, Gluconolactone*, Sodium Benzoate*
*Eco-Certified Ingredients
Horny Goat Weed, Ginseng Root and Zizyphus Jujuba are Chinese Herbal Aphrodisiac Tonics traditionally used to increase strength, energy, stamina and vitality. They help boost immune functions and have natural antibiotic and antiseptic properties to fight infection.
Horny Goat Weed has been used in China for 2000 years. Chinese Herbalists observed very sexually active old goats eating this weed, hence the name. It enhances libido in both men and women when taken internally by increasing energy and stimulating sexual hormone production. It is like a natural Viagra. Topically (as used in our lubricant) it can have a slight vasodilating effect on erectile tissue (brings blood to the area) . It is also applied to alleviate menopausal discomfort and soothe dryness.
What is the difference between SUTIL Luxe and SUTIL RICH? If you're not sure which is the best option for you, read this.
"The use of ingredients derived from renewable resources, manufactured by environmentally friendly processes."

Eco-cert therefore checks:
The absence of GMO

parabens

phenoxyethanol

nanoparticles

silicon

PEG

synthetic perfumes and dyes

animal-derived ingredients (unless naturally produced by them: milk, honey, etc.).

The biodegradable or recyclable nature of packaging.