SUTIL - Luxe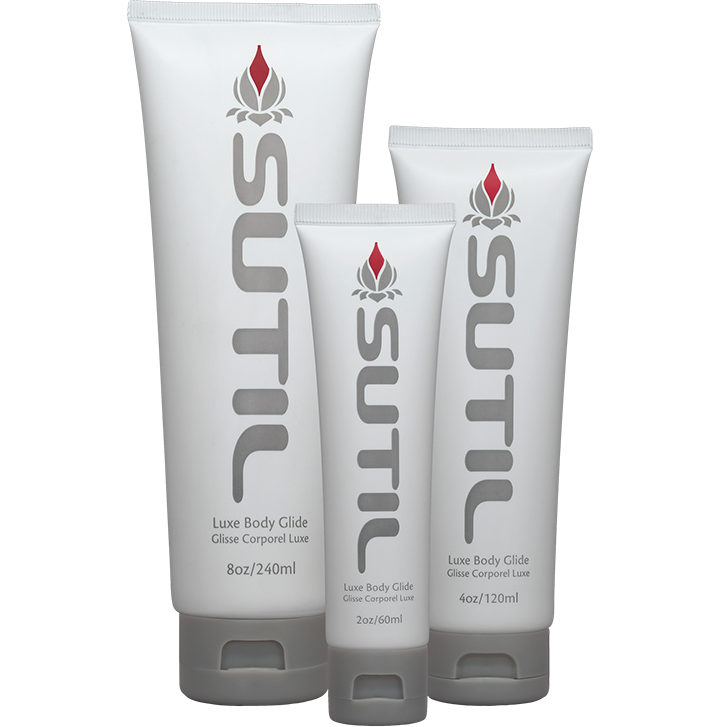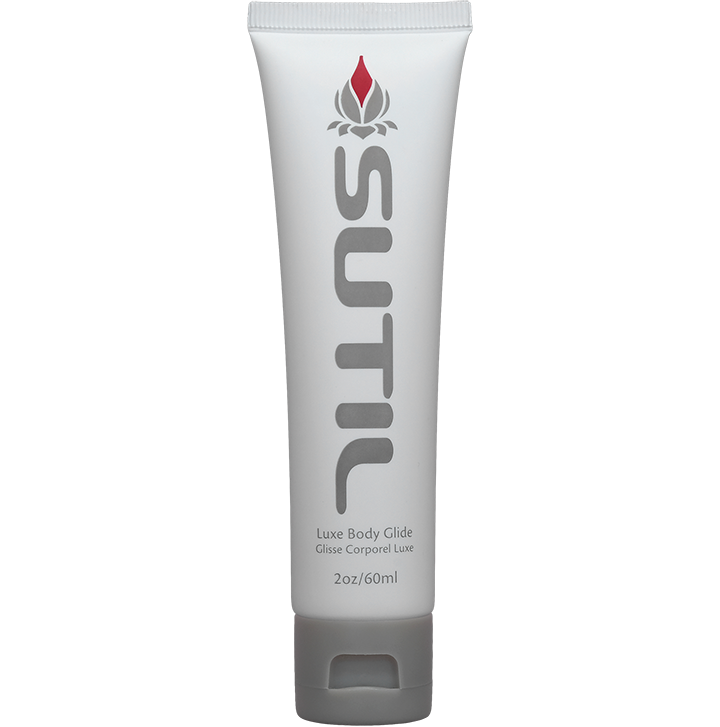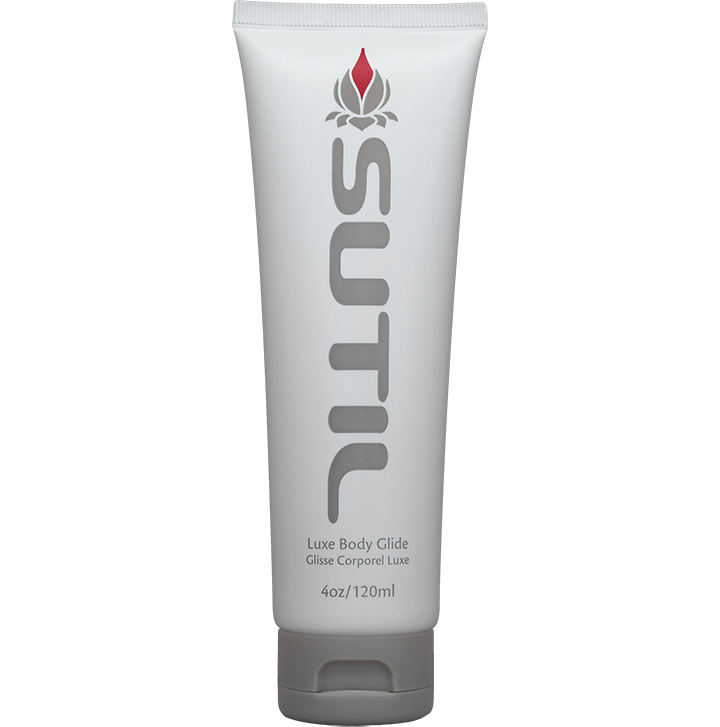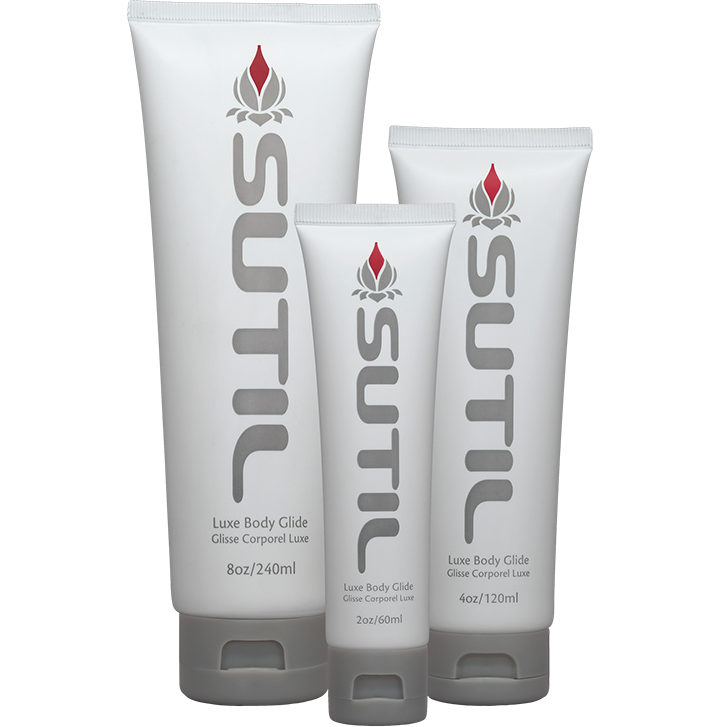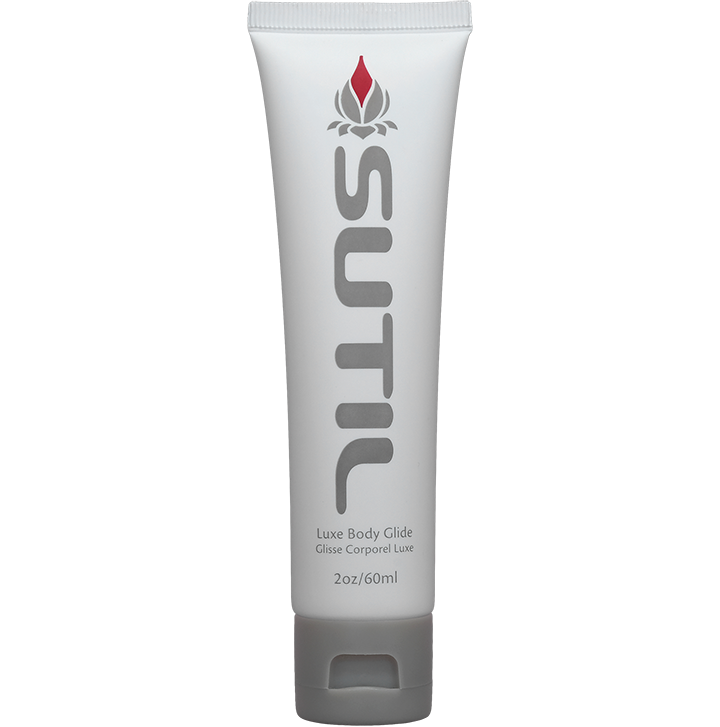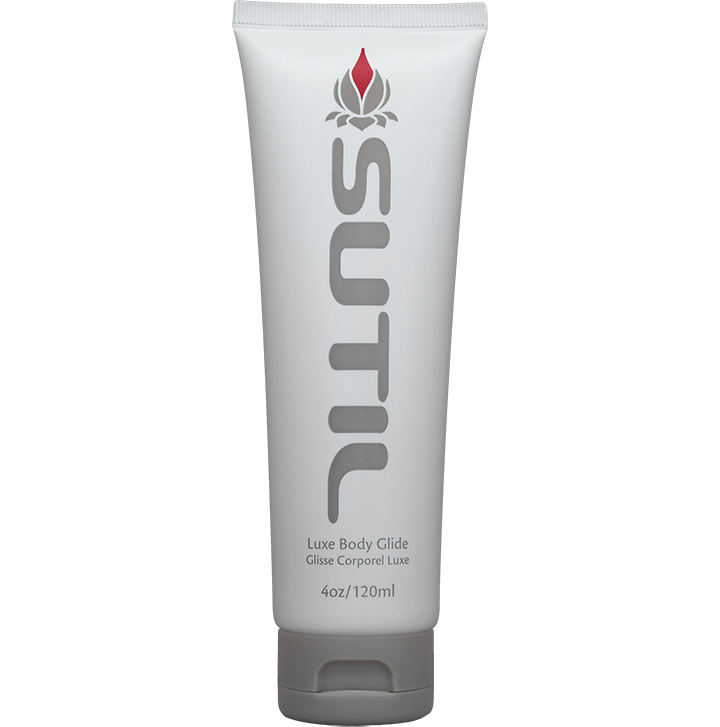 SUTIL - Luxe
A light, long-lasting water-based botanical lubricant, from a mother-daughter team in Victoria, BC.
Water Based, paraben free, glycerin free, taste free, Sutil performs like silicone-based lube without the silicone, so it is safe to use with Hole Punch Toys!
Ingredients:
Aqua, Propanediol*(Zamea, botanical source), Hyaluronic Acid (Botanical source), Nelumbo Nucifera Root Extract* (Lotus Root), Oat Beta Glucan*, Gluconolactone*, Sodium Benzoate*,Citric Acid.
*Eco-Certified Ingredients
"The use of ingredients derived from renewable resources, manufactured by environmentally friendly processes."

Eco-cert therefore checks:
The absence of GMO

parabens

phenoxyethanol

nanoparticles

silicon

PEG

synthetic perfumes and dyes

animal-derived ingredients (unless naturally produced by them: milk, honey, etc.).

The biodegradable or recyclable nature of packaging.
What is the difference between SUTIL Luxe and SUTIL RICH? If you're not sure which is the best option for you, read this.